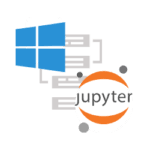 Install Jupyter Notebook
2 August 2023
Is BIM a new era or rather a dead fish?
5 August 2023
We are excited to begin this journey to change the way we think about the construction industry and how it operates.
The Need for Customization in Construction
We all know that the construction industry is multifaceted, with different needs and complex processes. No two projects are the same, and it is this uniqueness that makes "one-size-fits-all" solutions often impractical. In an ever-changing environment, we can't help but turn to the concept of Pipelines - customized tools to automate processes that are used by professionals in other industries.
Pipelines: The Future of Construction
Pipelines are conveyors of sorts, built from lakes of structured data and offering unique solutions to meet the specific needs of your construction projects and processes. Think of it like WordPress for the construction industry - a platform where you can choose from a variety of blockchain applications and create a product that's perfect for your business.
Data Power in Digitalization
In the age of digitalization, the power of data is undeniable. We at DDC are taking it one step further. Leveraging the power of big data and machine learning, our Pipelines platform is designed to create optimized data-driven solutions that are as unique as your project.

What Does Pipelines Mean for You?
Pipelines enables you to make informed decisions, optimize processes, improve efficiency, and ultimately maximize profitability. Integrating Pipelines into your business model allows you to look beyond rigid processes to flexible strategies that adapt to changing project needs.
The Future is Here
Imagine a world where your construction business relies on a sea of knowledge, where process automation is not just hype, but an integral part of your operational infrastructure. This is exactly the reality that Pipelines offers.
Welcome to Data-Driven Construction
As we enter a new era of data-driven construction, we look forward to partnering with you in defining the boundaries of what is possible. At DDC, we believe that the right data, analyzed in the right way, can lead to limitless possibilities.
We invite you to join us on this exciting journey of innovation and growth. After all, in a world of limitless possibilities, why should your construction business be any different?
Welcome to the future. Welcome to data-driven construction.
P.S: Stay tuned to our platform to learn how Pipelines can revolutionize your construction processes. Exciting times ahead!
Facing Issues? Reach Out!
Offer support for any troubleshooting or advanced use-cases
Every week, fresh solutions are released through our social channels
Don't miss the new solutions